About Shilla Monogram Quangnam Danang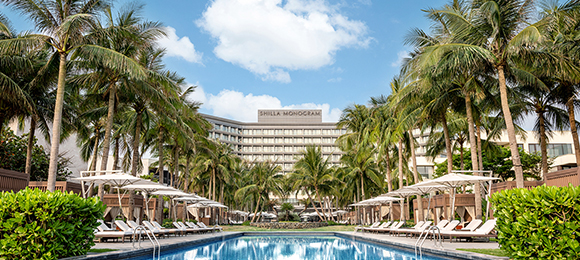 Located on the beautiful coast of Non Nuoc, the Shilla Monogram Quangnam Danang is a lifestyle resort that offers a more refined experience of local culture.
Shilla Monogram Quangnam Danang ensures that you have an enriching experience in Da Nang with an infinity pool overlooking the sea, a therapy garden equipped with variously themed Jacuzzis surrounded by bamboo and a night pool that operates until late evening offering unique entertainment programs.
In addition, the Monogram Lounge where you can experience various aspects of the local culture and our activities programs—including Vietnamese cooking classes and nón lá (a Vietnamese traditional hat) decorating classes—will leave you with even more unforgettable memories.